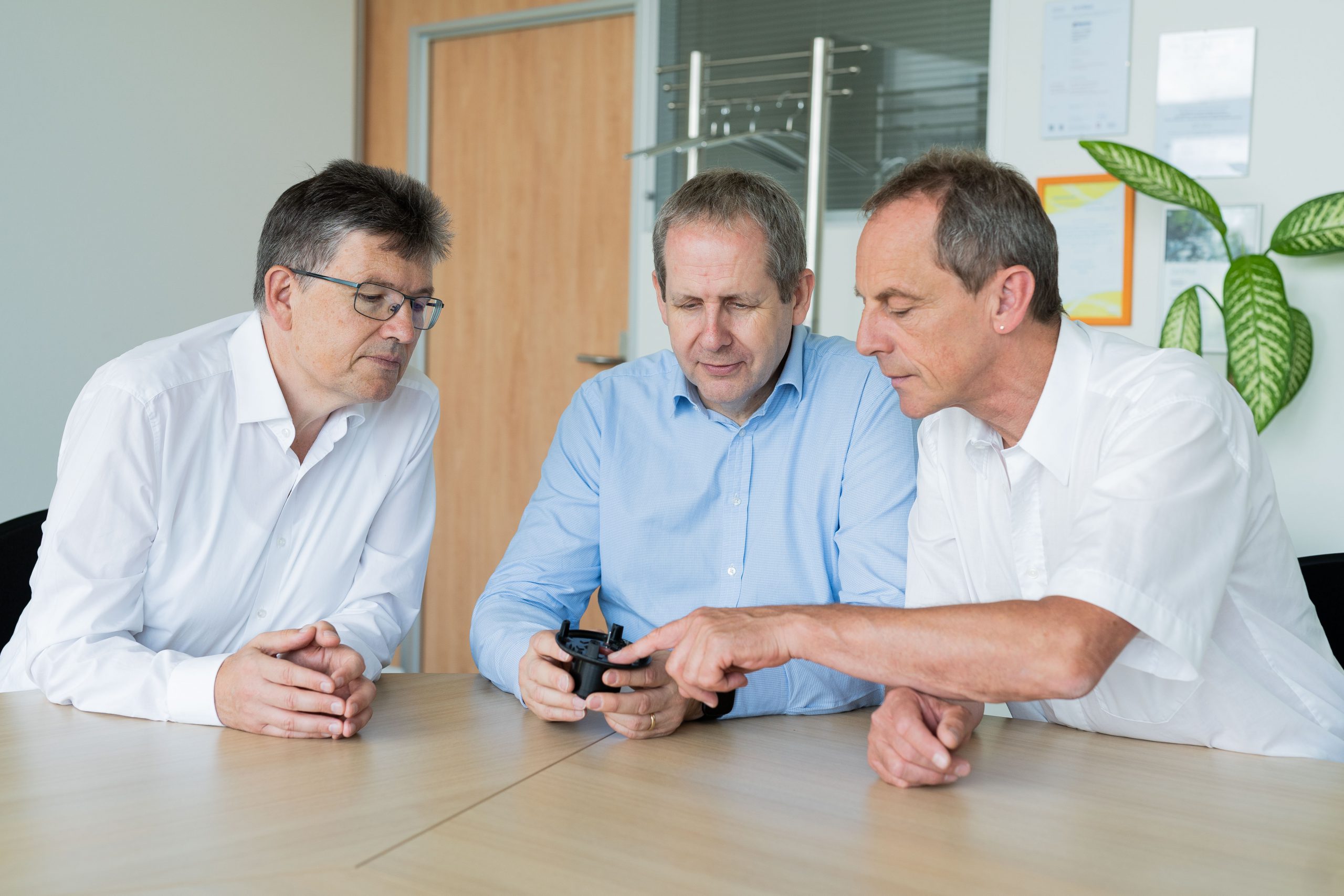 DURESCO drives innovation
Duresco was created following a management buyout in 2003. As an independent company, we boast the flexibility of an extremely motivated team combined with the experience and know-how of a technology leader. Thanks to a close and trusting partnership with each and every one of our customers, we are able to apply 35 years of expert knowledge to the development, manufacture and processing of products of the very highest quality. Our customers are multinational companies operating in the fields of electrical engineering and electronics, in medical equipment, measurement and control technology, as well as suppliers to the automotive industry.
We develop epoxy moulding compounds that help our customers in their quest for innovation. With our rich fund of expertise, we ensure that our products are manufactured to the requisite quality on a modern production line. By adjusting production capacity as required, we are able to reliably meet rising levels of demand. All of our customers receive the volumes they require. We are also happy to assist with the development and implementation of a suitable manufacturing process – from the initial idea to mass production.